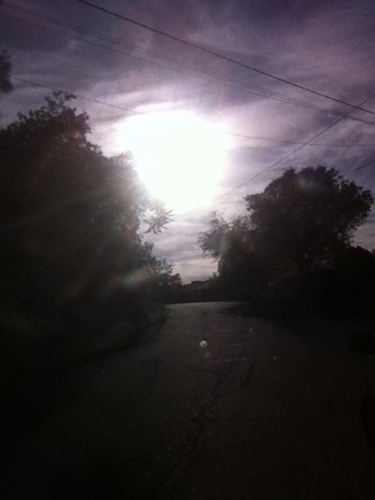 There are painful times in life when it seems that all we can do is grasp for some sort of encouragement to get us through the present moment. These times can either be full of a flood of excess emotion or the opposite absence of emotion. Both are a sign of a heart in intense pain. It can be hard to tell which way is up, and time is blurry and abstract. It can be hard to have vision for the current day, let alone the grand scheme of life.
If you aren't in a time of life like this right now, chances are you have been or will be in not too terribly long. As believers, how are we to navigate through these dark nights of the soul when all our hearts want to do is shut down?
I would suggest that these are the times that we most need to gaze on the Man Christ Jesus. I have heard many fling the accusations at God for the hardship and sorrow of life, but in reality He is the One who most intimately knows our suffering.
He was despised and forsaken of men,
A man of sorrows and acquainted with grief;
And like one from whom men hide their face
He was despised, and we did not esteem Him.
Surely our griefs He Himself bore,
And our sorrows He carried;
Yet we ourselves esteemed Him stricken,
Smitten of God, and afflicted. Isaiah 53:3-4
I have read this passage in Isaiah about the Suffering Servant countless times, but just recently it touched me in such a personal way – He knows that isolating thing called sorrow and the drowning feeling of grief. Not only is He familiar with it as a man, but He bore MY grief and MY sorrow. He isn't just acquainted with it in the abstract sense of knowing what it is, He intimately knows exactly what I am struggling through and is compassionate towards me.
I want to encourage you – the God that you serve drew near to you. He intimately knows the details about you. He knows what makes your heart come alive. Likewise, He knows the pain that shuts down your heart and terrifies you of losing control completely. In your very deepest pain, He comes along side you and offers to carry your sorrow, if you will let Him. Will you let Him carry it for you when it is too much to carry on your own? He isn't a fair weather friend. He is willing to be with you in the middle of the muck and the ugly cry and the lack of motivation to go on. He is patient. He is compassionate. He is trustworthy. He longs to take your pain, so you don't have to walk alone. He knows how it feels to be alone – all His friends abandoned Him when it got too hard too.
Right now is the perfect time to ask Him for help with that load you have been carrying. Remember, He said,
Come to Me, all you who are weary and heavy-ladden
and I will give you rest. Matthew 11:28
You can trust Him with your heart.