The sun never really shone today. Instead, the world was blanketed in a fine mist — covering the trees and coating the world in soft dampness. Hannah, my fifteen year old accomplished ballerina, and I were making our way up outdoor stairs for a ballet demo at a local art festival.
As our steps moved forward in unison I became aware that the one walking next to me was no longer small. She had grown.
Her feet moved forward, and she chatted freely — about the mist, and the Mississippi River behind, about pointe shoes, and the festival spread about. Glancing around, I noticed those looking at her in her blue ballet outfit, hair in a neat bun, and graceful posture. They noticed.
The ballerina.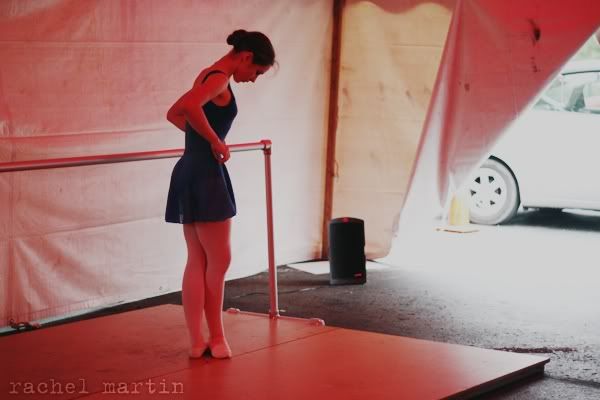 And yet, years ago the idea of being the mature ballerina was simply a dream. A goal. A maybe.
It took years of work. Of stretching tender muscles, of sore feet, and broken toes, and long afternoons in the studio, and giving of time. And diligence. As the time passed a ballerina emerged from the girl. Now, my young adult daughter is a ballerina — it's evident in her walk and diligence and gracefulness.
In our walk, our walk as mothers, so often we push ourselves or our children to be at the finish line. And yet, life is about pushing forward, pressing forward, straining to be who the Lord desires. And many times we have to push when we are tired. Worn. When life tells us we'll never make it. When hardship is around or everyday overwhelms. Or in those tedious times, when we just want to throw in the towel and try something new.
We need to press on.
Philippians 3:12

12 Not that I have already obtained all this, or have already arrived at my goal, but I press on to take hold of that for which Christ Jesus took hold of me.
Every day. Opening our Bible. Reading the Word. Bending on our knees in prayer. Surrendering our lives. And again. Day after day after day after day. And then, through time and diligence — in a way even more dramatic than in the way my daughter became a ballerina — we will be different. Our posture will align with truth — the Lord's.
It takes work.
And it's worth it.
Every single moment in the Word.
Every single moment spent in prayer.
Again, It takes work.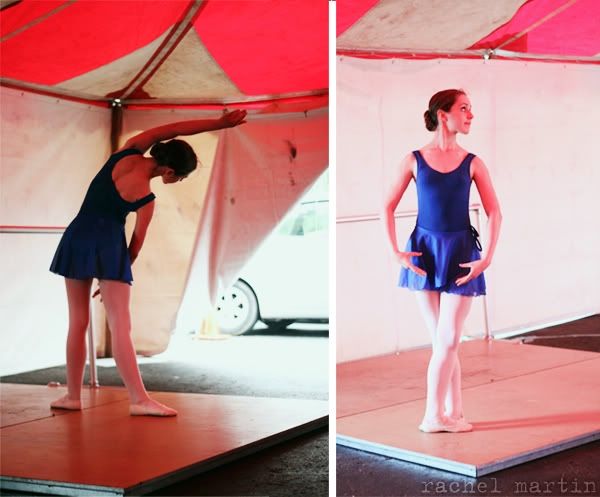 I stood back and watched her dance. Her arms graceful and legs so strong. I looked around — at the little girls with their eyes lit up with the dream of some day being that ballerina. I saw her eyes, my Hannah's, encouraging them to dream, to work, as she danced away.
On Monday we'll be back at the studio. Working again.
Pressing forward.