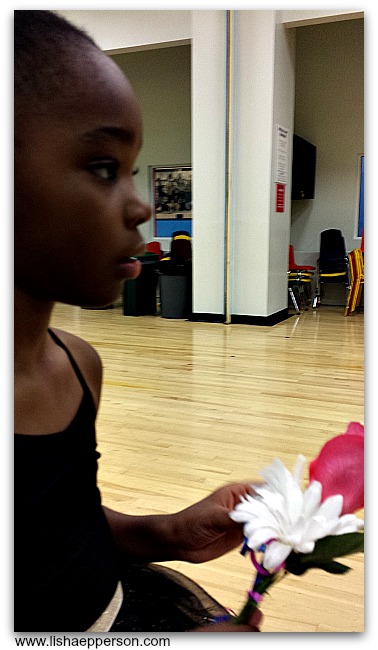 Plenty of people miss their share of happiness, not because they never found it, but because they didn't stop to enjoy it. – William Feather
Just a few weeks into my One Word 365 and I'm certain I made the right choice. I feel it seeping into my heart and mind and almost constantly new revelation on the word slow becomes part of me. This years word complements last years so well. It allows me to continue walking on the path God placed me on last year – minus the self-inflicted stress. Discipline is the result of a slow, methodical, thoughtful life path. Without the slow my discipline is easily warped – a chaotic mix of effort and plans gone wrong. And fatigue. Did I mention the fatigue?
She pressed the paper onto my lap. Six years old and full of enthusiasm for her craft, she tried to get my attention. She wanted me to see. There's nothing like the "let me show you" attitude of a girl filled with determination. Her world is the right now impulsive energy behind her request. She won't take no.
Where did this come from? Chailah's measured and intentional. Her way is slow, meditative and deliberate. She naturally takes her time. She's shy… the little sister trying to find her way out of a shell. When she wants your attention she's thought about it. She's already spent time processing her goal. That's when her inner firebird feels free to fly.
That night I'd missed her process. I was too busy. By the time I got it her paper was wrinkled…her eyes told me what I wouldn't see.
It was a scorecard. Just moments before, she'd listened to her father lecture her older siblings about their inability to work together. And in typical Chailah mode – art, writing it down…mapping it out with pencil and paper would provide a solution. She'd grabbed her supplies to create a record of their work. It was her way of being part of the big kid world – keeping them motivated and on task… a happy bonus. "Ila's in the lead. LiChai can make a comeback when it's time to mop", she said. I hadn't noticed her in the room before then. Shutting myself down before spending time with her was a mistake. She's the daughter I have to spend extra time "seeing".
I listened. Pushing the iPad aside I made room for her on the couch. I listened to her explain the work she'd put into charting their progress. She patiently pointed out symbols created to denote failure or success. It was brilliant. Pulling her face close to mine I told her how special she is, how happy I am to know her.
We were both heart happy and fully engaged when we kissed good night. With a promise to fix the "N" in Epperson (she still writes some letters cute kid backward), she got ready for bed.
As she skipped down the hall God whispered…she needs you on slow…parent her slowly. Noticing, stopping, engaging. I'm grateful for wisdom to see her unique needs, to listen to her special rhythms…to read and understand her manual. Parenting slow keeps me in tune with her love language. The secret to this midlife mama thing..for her and for me – is slow.
Tell me how your one word is shaping your days. Are you settling into your new word for the new year?