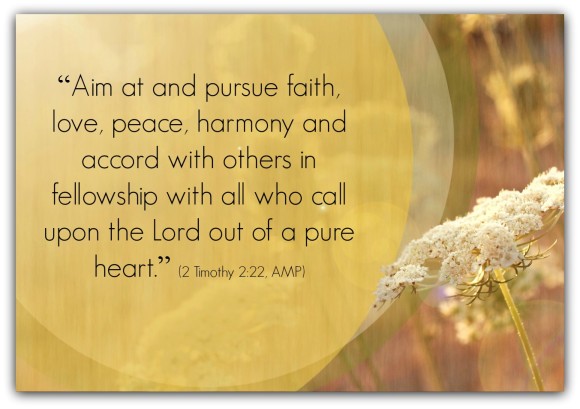 The word "peace" in the Bible refers to a mental attitude of tranquility based on a relationship with God; it basically describes a person's correct response to God's grace.
When you see the word "peace" in Scripture, it's referring to one of two types of this peace from God.
Personal peace that comes when a person accepts Jesus Christ as Savior.
The peace of God that is available on a daily basis as we participate in the Christian way of life according to God's plan
With this in mind, consider that true peace is…
In other words, the peace of God within us requires that we take action. True peace from God is not just a state of mind or a demeanor, it is an example we live out that will draw others to Him.
DISCUSSION: If peace is a gift, why don't we have more of it in our lives? Why aren't we known more for our pursuit of peace than for any other quality?