"Do not let your heart be troubled; believe in God, believe also in Me
–John 14:1.
How many times have I read this verse? Quite a few, yet because I am prone to worry, I come back to it again and again.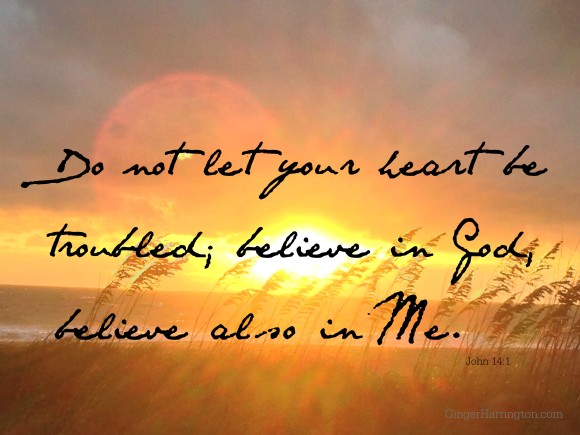 Isn't it easy to grab hold of a verse and try to stick it onto our souls like a bandaid? As if one quick fix and the bleeding of our hearts will stop.
No more worries and no more struggles.
Yet bandaids will not cure the troubles of our souls, any more than pulling a single verse out of context will fix our brokenness.